Coaching
Junior Coaching
Stuart Reekie has established the 'East Ren Junior Tour School' which provides a fun, safe and enjoyable environment for young players to develop their love for golf. This structured programme builds solid foundations across all areas of the game. It runs throughout the year and is open to juniors of all ages and abilities ranging from 5 to 17.
Junior golf camps are organised during the Easter, Summer and October holidays with an emphasis on skill development through coaching, games and fun competitions.
Junior individual lessons are also available.
Individual Lessons
For detailed assessment of your game and developing tailored programmes the 30 minute or 1 hour one-on-one coaching lesson is ideal for focussed work on your individual goals.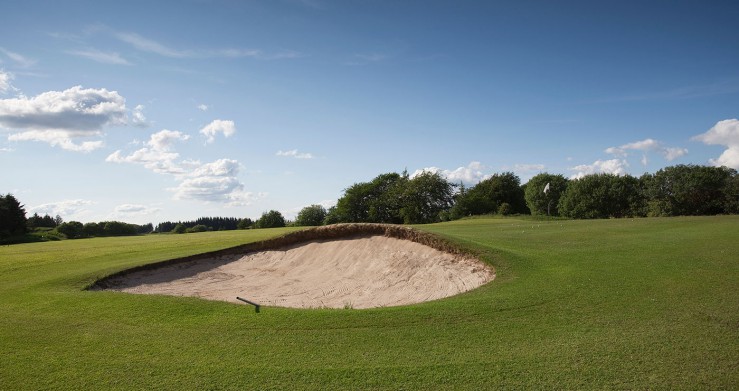 Adult Tuition
Stuart Reekie has deep experience of coaching all levels of golfers from complete beginners to elite amateurs and touring professionals. At all levels, his philosophy is to coach to the individual.
He believes the best golf swing is one that is most comfortable and works best for you and your goals. This is achieved in a way that you can relate to over a step-by-step process concentrating on building confidence through swing changes.
Group Coaching
Stuart offers many group coaching classes over the year aimed at various levels of golfers. Signing-up for a weekly small group lesson run over a 6-week period can dramatically help your game as well as your social life!
You will be guided through your own development process, tailored to your goals, and have the opportunity to practice and lock-in improvements under Stuart's watchful eye. All of this takes place in a social, friendly and encouraging atmosphere.
Playing Lessons
A 9-hole or 18-hole playing lesson can help to directly improve your scores. Always encouraging, Stuart offers invaluable advice on course management, club-selection, shot-making, dealing with bad lies, short game, reading putts and tips for dealing with pressure.
Benefit from East Renfrewshire's coaching programmes and maximise your potential. For more information or to book a lesson, please call Stuart Reekie on 01355 500206 or email tuition@eastrengolfclub.co.uk